Abdalla Y. El Kateb, M.D
Dr. El Kateb is one of the premier Women's Health and Wellness physicians in Cairo.  He is passionate about providing options and solutions for women's health concerns.  As part of the academic sector, he has been involved in substantial research and has provided valuable contributions in the field of gynecology and obstetrics.
In addition, Dr. El Kateb has been highly trained in the cosmetic vaginal surgery arena.  He completed a comprehensive preceptorship with Dr. Red Alinsod, at the Alinsod Institute of Aesthetic Vulvovaginal Surgery, in Laguna Beach, California, which covered both surgical and non-surgical solutions for issues such as anti-aging, incontinence, sexual health, and vaginal pain.  Also trained by Dr. Charles Runels, the "Father" of the O-shot® PRP (platelet-rich plasma) procedure, he is able to offer women relief to women with urinary incontinence and sex problems by rejuvenating the vagina with the use of blood-derived growth factors.
To ensure that he keeps informed of all of the latest research and state-of-the-art technology, Dr. El Kateb participates as a member in many of the leading associations in the field of Women's Health.
Please see the list of his credentials and memberships below:
Professor of Obstetrics & Gynecology, Cairo University, Egypt
AIAVS Fellow in Aesthetic Vulvo-Vaginal Surgery, USA
Fellow of Paris-Ouest University, France
Diploma of Fetal Medicine, FMF, UK
American Aesthetic Association Fellowship in Cosmetic Gynecology
Cellular Medicine Association Certified O-Shot® Provider
Cellular Medicine Association Certified Vampire Breast Lift® Provider
Cellular Medicine Association Certified Vampire Facelift® Provider
Cellular Medicine Association Certified Priapus Shot® Provider
Member of American Academy of Anti-Aging Medicine
Member of Endocrine Society
Member of International Society of Sexual Medicine (ISSM)
Member of European Society of Sexual Medicine (ESSM)
Member of North American Menopause Society (NAMS)
---
"I am committed to helping women become their best selves in the areas of health, wellness, and beauty, by assisting them in understanding and evaluating all of their individual options."
— Dr. El Kateb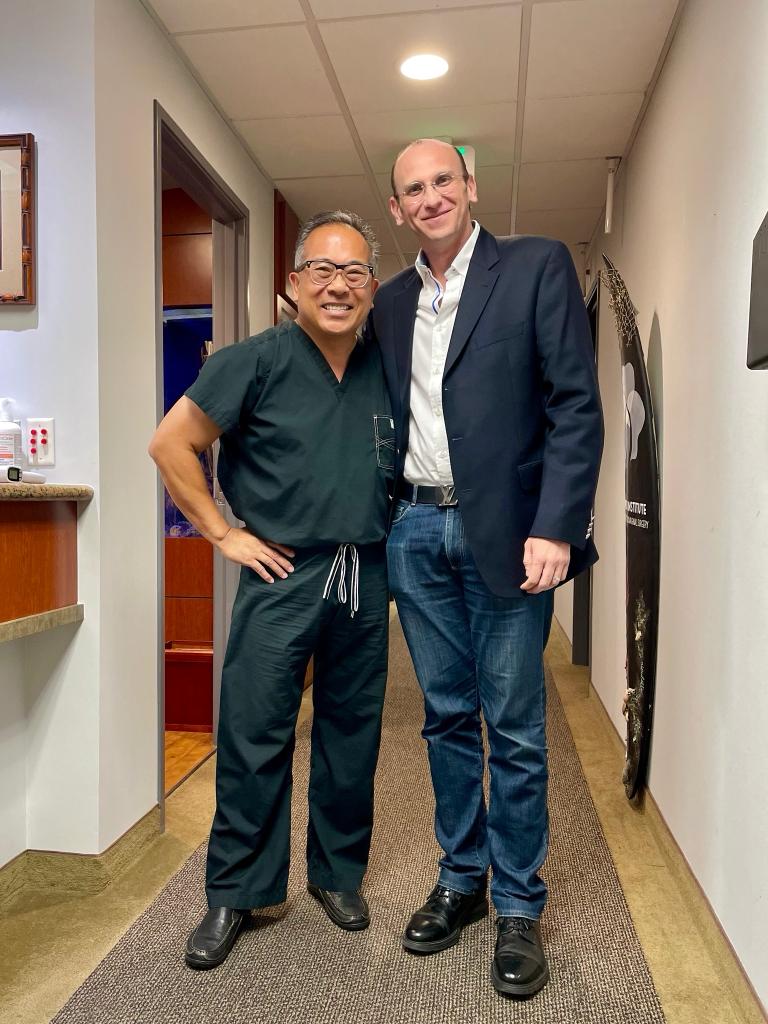 With Dr. Red Alinsod at Alinsod Institute of Aesthetic Vulvovaginal Surgery
Laguna Beach, Ca, USA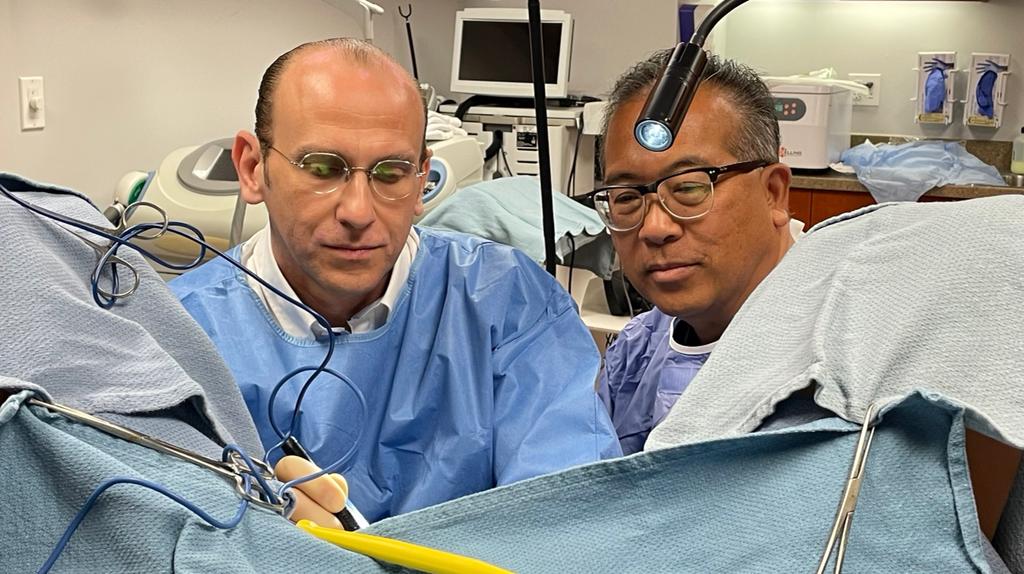 Aesthetic Vaginal Surgery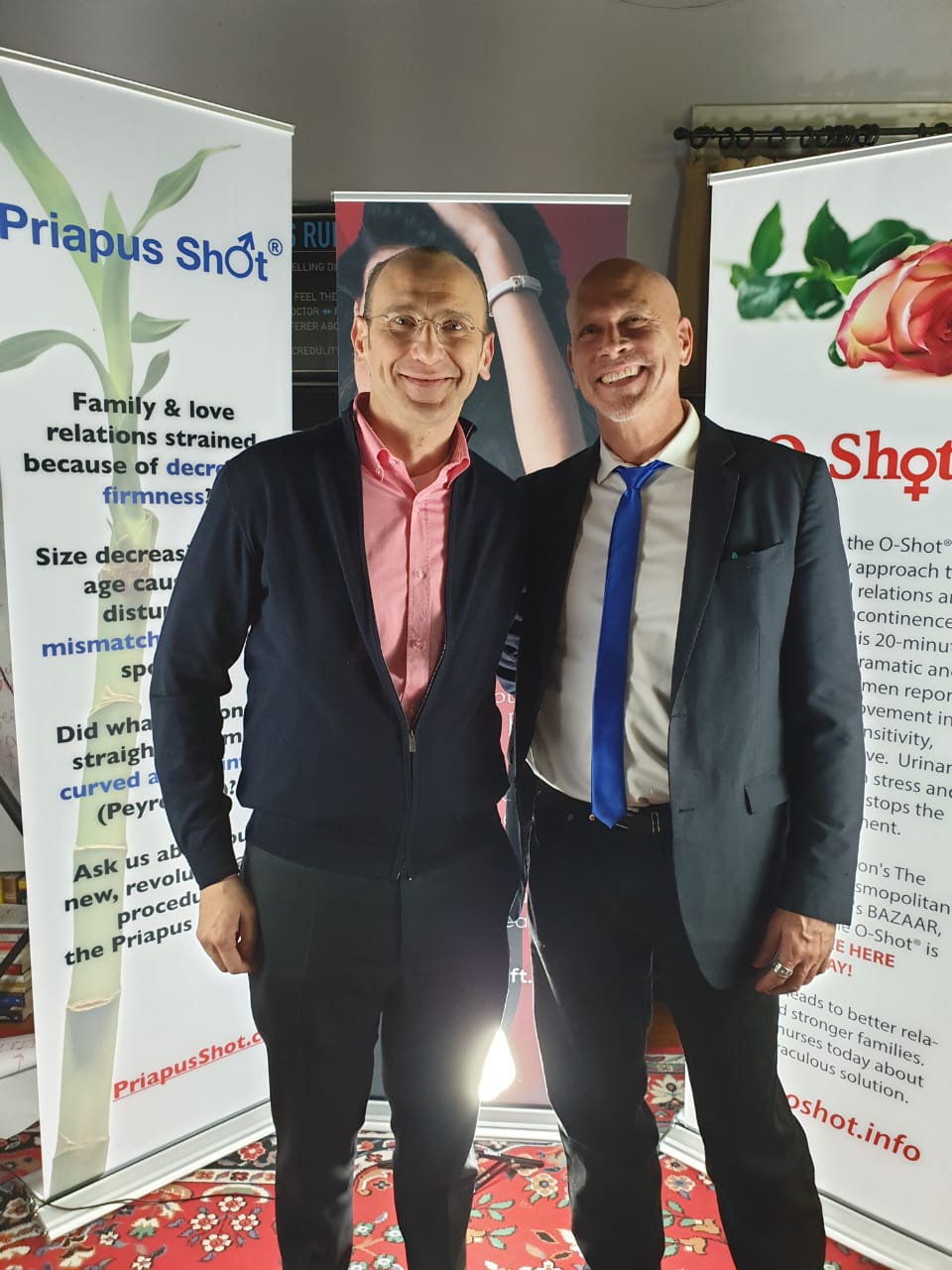 With Dr. Charles Runels, "Father" of O-shot­­® at certification in Fairhope, Alabama