Women's Wellness and Hormones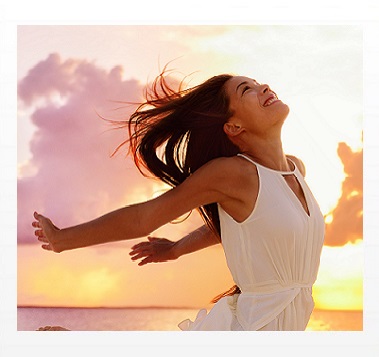 Women live 1/3 of their life beyond menopause.
A third of women in their reproductive age also face some form of hormonal disturbance or imbalance.
Menopause is a critical period during which, without timely interventions, increased risks of cardiovascular and metabolic diseases, osteoporosis, sexual dysfunction and premature cognitive decline will contribute to diminished quality of life in women.
Hormone therapy used to be the standard of care for those women until the WHI publication in 2002 which raised concerns about risks associated with this replacement. The WHI study was evaluating synthetic forms of Estrogen and Progesterone (Progestin).
Data from recent trials show that with proper evaluation and correct formulations the benefits can outweigh the risks (Wong et al. 2018).
Bio-identical hormones (implies a chemical and molecular structure that is precisely the same as its endogenous human counterpart) is believed to offer more safety (in carefully evaluated candidates) and is gaining popularity all over the world.
Declining hormones are associated with a wide array of problems and risk factors and restoring their normal levels and balance will lead to:
Improved quality of life (mood, energy, weight, sleep, and sexual function)
Disease prevention (improved bone density, decreased inflammation, prevention of cognitive decline and memory loss, elimination of many risk factors for Diabetes, ischemic events, and heart disease).
Careful evaluation of women through history, clinical assessment and through labs is imperative to choose what is best for each woman.
Historically, as the woman ages, her symptoms were always regarded as the normal signs of aging and in many cases considered as inevitable and usually unaddressed for. The latest research has shown that with proper women selection, adequate replacement, women can notice improvement in:
mood, energy levels, hot flashes, night sweats
better memory
stronger immune system
sexual drive will be restored, the vaginal dryness and urinary problems will be gone
skin elasticity will be regained, the muscle mass improved, and the bone loss stopped
For women who are not candidates for hormonal therapy and/or do not wish to follow this regimen, many plant-derived bioactive compounds can be offered to relieve menopause associated problems. Those include diet recommendations and/or supplements. The choice should be based on the associated complaints and following a thorough lab study.
---
If you have been experiencing a decrease in energy levels, increased hot flashes and night sweats, moodiness, or general malaise, Dr. El Kateb can help you find the right bio-identical hormone therapy regime for you. Contact us or by phone at +2-012345-36-111 for a consultation.
Contact / Request Consultation